CS:GO Sees an Influx of Players
If you've followed the game for a while, you may recall that Counter-Strike: Global Offensive has had its history of ups-and-downs, especially concerning its player base. The game was released in August of 2012 and has since been one of the staple FPS games on the market. 
Recently, the game hit a monthly player peak of 767,060 players, the highest since its peak in early 2017 of 814,616 players. However, this most recent peak seems to have come out of nowhere, as most of the time, player peaks like this occur alongside big events, like tournaments or big updates to the game. The peak in 2017 occurred alongside ELeague Major in Atlanta during that time. But this time around, there was no big event or big update to the game (the most recent one being in early November).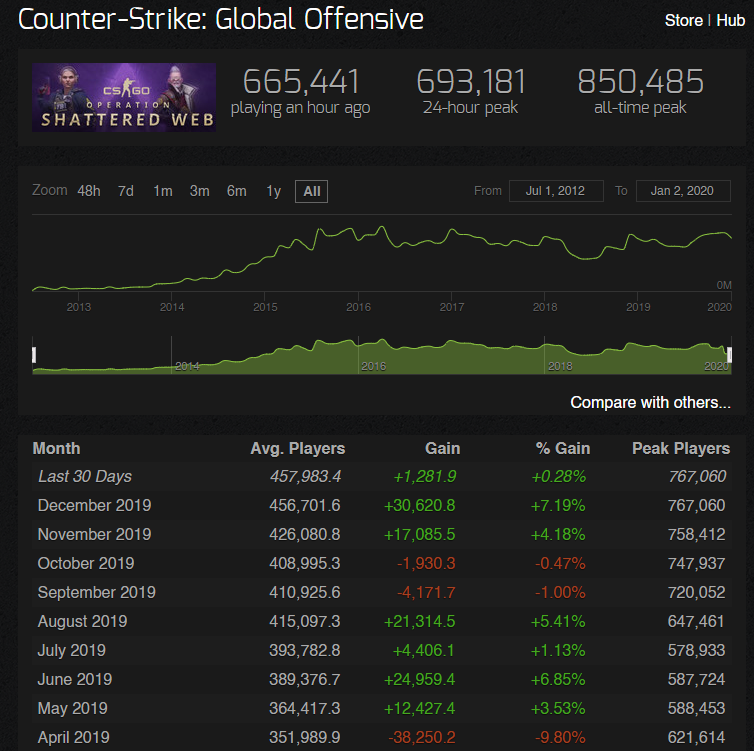 But if this says anything about CS:GO, it's that the game isn't going anywhere anytime soon. The shooter still maintains its avid fan base and probably will for a long while.